Therapist Specialties
Welcome to our Specialties page. We share with you the top areas of expertise we have collaboratively as LA Therapy Network. This does not mean that these are the only issues that we work with, but these are the areas that we have top expertise with. All of the therapists within the network are licensed therapists with their own unique focus. We deliberately have compiled a group of therapists together who complement one another, but who will each have a unique approach and specialization area. It gives us a wider range of specialties to be able to offer our clientele. Please click within each specialty for more information.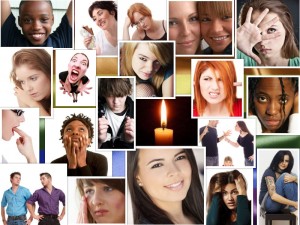 • Depression and Anxiety
• Self-Esteem and Personal/Professional Growth
• Grief and Loss, Complicated Grief, Traumatic Grief Issues
• Trauma/Post-Traumatic Stress Disorders
• Lesbian, Gay, Bisexual, Transgender, Queer Identity Issues
• Couples Therapy, Family Issues
• Life Transitions/Life Crisis
Below is a more detailed sampling of common things we work with here at LATN. These are the issues that we see most frequently and are especially skilled in working with. If the problems that you are seeking treatment for are not listed below, please call for more information. We may be able to direct you to a therapist who would be most suited in helping you, even if they aren't within our network! Some examples of common clinical issues that we see are detailed more below.
Women's Issues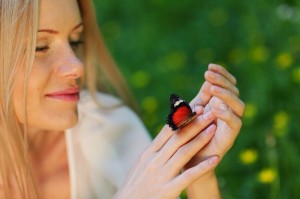 We deal with a variety of issues facing women today. Women lead complicated lives! Many things come up that may impact them for which they need support. We take a feminist approach to helping women, one that is focused on empowering women and building up their own creative resources. Some include:
• Relationships
• Career challenges
• Codependency
• Identity Struggles
• Coping with Sexism, Racism, Homophobia, Classism, etc
• Trouble establishing long-term intimate relationships
• Decisions related to building a family
• Learning to live a life without having children
• Women's health issues
• Coping with traumas such as sexual abuse, rape, etc
• Strain in family relationships
• Coping with aging parents
• Ongoing impact by unresolved trauma
• Depression & Anxiety
Trauma/PTSD
One of our many therapist specialties is Trauma/PTSD.  Many of our clients suffer from issues caused by unresolved trauma. We are experts and specialists in these areas. Often clients will come to us with issues such as depression or anxiety. What they may not realize is that these problems often have root in unresolved trauma from childhood or the past. The most common areas of trauma that we deal with include: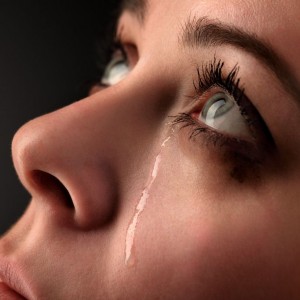 • Sexual abuse and incest
• Rape and Sexual Assault
• Adult Survivors of Childhood Abuse (physical, emotional, verbal, sexual, neglect & abandonment)
• Parental Neglect, Emotional Abuse
• Dating/Intimate Partner Violence
• Car Accidents
• Spent time in foster care or away from parents
• Immigrated from a foreign country as a child
• Victims of Violent Crimes
• People who have had a loved one die of suicide or homicide
• Kidnapping Survivors
• People who were raised in cults
• Dissociation and Dissociative Disorders
We are the people you can come to whether your trauma history is comprised of one or more traumatic events, or if you come from a highly extreme case – long term, chronic abuse, ritual abuse, bizarre forms of abuse/torture, etc. We are highly trained in the treatment of trauma. We CAN help!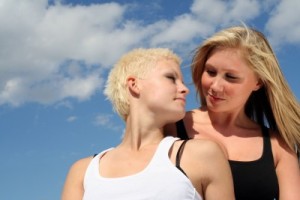 LGBTQI Issues
We have over 25 years experience working with sexual and gender identity issues and the community. We can help with many issues of the LGBTQI community. Some of the therapist specialties are:
• Identity exploration
• Coming Out Issues
• Teen Issues & their Families/Parents
• Transitioning
• Building Alternative Families
• Dating & Relationship Problems
• Childhood/Adult Abuse Issues and Identity
• Victims of Hate Crimes
• Coping with Homophobia/Transphobia
• Life Crises and Issues at Different Stages in Life
• Sexual Abuse/Assault/Rape and LGBTQI Identity
• Spirituality
• Letters for Gender Reassignment
• Multicultural Issues
• Career Concerns
Children & Adolescents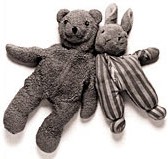 Several of the therapist specialties here have an interest in working with children/teens and their parents/families. Most of us have a lot of experiencing working with children or teens with difficult and complicated issues. Usually we have seen kids who are dealing with issues of blended families, abuse and abandonment problems, and kids who are having difficulty with one or more of their parents. We also have many youth with sexual and gender identity issues, trouble in school, and much more! We utilize a variety of play therapy, sandplay therapy and creative approaches to helping youth!
Couples Therapy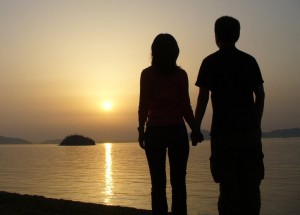 Believe it or not, most therapists are only provided one class dealing with helping couples! That is crazy! Helping couples with relationship problems and building a strong long-lasting relationship takes a lot of skill and training. Our approach to couples therapy is heavily influenced by Imago Therapy and Developmental Psychology. Relationships and individuals go through a variety of developmental stages throughout the lifespan. We focus on how your personal development, the phase a relationship is in, and your upbringing is impacting the conflicts within the relationship itself. Often trauma can have a significant impact on a relationship – far more than we usually realize. Relationships provide us with healing and growth opportunities. They force us to mature and learn to build strong partnerships. We want to help strengthen a relationship and help each person in the relationship learn to be a better partner. We do work with domestic violence and intimate or dating violence issues as well.