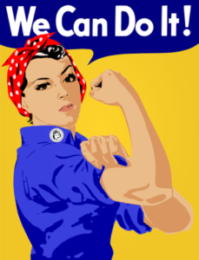 One of our primary areas of specialization is working with women's issues. LATN is built upon feminist therapy. Women's issues include all areas of a woman's life: relationships, health issues and how they affect a woman and her loved ones, discrimination, sexual harassment, violent crimes against women, social and cultural issues that impact a woman's daily life, etc. Feminist therapy focuses on empowering women.
"Feminist Therapy realizes that a woman is affected by social pressures which reveal themselves through her identity." – GoodTherapy.Org
What is Feminist Therapy?
Feminist Therapy is about supporting and focusing on issues that are unique to women as a whole. Women and men relate differently to the world. Women's issues tend to relate to their environment through relationships and their sense of connection to those around them. Feminist therapy is about collaboration, forming a relationship focused on connection and not power. It is about educating and collaborating with women in learning about the impact that societal sexism embeds in one's culture, how it affects one's life overall, and teaching women skills that empower them and enhance their sense of self-esteem. The goal is to help a woman develop and maintain a strong sense of self, build upon their innate capabilities, enhance their creativity and to develop a foundation of understanding that all of this is within their ability and power! Feminism is about the empowerment of a woman in her life while maintaining and supporting healthy relationships in her life. It is also about challenging the position society places upon women to assume a victim or dependent role.
 Important Aspects of Feminist Therapy
 Empowerment and Personal Responsibility
 Developing One's Sense of Personal Identity
 Understanding the Impact Sexism, Racism, Homophobia, Transphobia, and Classism have in One's Life
 Moving Away from a One Down Position into Egalitarian Roles –
-Forming Partnerships
-Asserting Oneself While Respecting Another
 Establishing Personal Boundaries and Respecting Other's Boundaries
 Establishing a Sense of Ability Vs. Inability
 Building Upon Resourcefulness
 Identifying Hidden Victim Stancing while Understanding the Impact of Trauma and Abuse
 Developing One's Own Unique Voice
In feminist therapy, the idea is NOT about blaming males for the problems of women but rather identifying the impact sexism has within one's life. The goal is to help all genders learn about and explore the impact that systemic sexism, social roles of gender, and expectations placed upon us due to our gender have on us as individuals, couples, families and in the larger social context. It is an empowering form of therapy aimed at helping women gain an understanding about the impact gender has on our lives, how to define our lives according to our own terms, to become truer to who we are as individuals and within our interpersonal relationships. Feminist therapy deals with understanding a social system that is oppressive to women, that directly impacts women's lives on every level.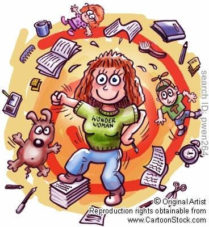 Women's Life Within Society
Women's issues and lives are complex. Enough never seems to be a word in our vocabulary, certainly not in other people's expectations of us. As we reach for our dreams and our goals, we encounter many obstacles; obstacles that arise because of our gender. Everyone else's needs come before our own. This is expected of us. We are supposed to be the world's caretakers, mothers, super-women, and better at everything we do in the workplace but are expected to accept little credit or financial recognition. Our bodies are seen as expendable, messy, sexual, and maternal. They are defined by their use for men and society and then lastly, for ourselves. We are defined by what we are not, not who we are. Thus, having a place to go where these social expectations and roles upon us can be examined, understood within a larger context, we can grow stronger and find our place in the world. In addition, our relationships can improve dramatically when our partners (male & female) understand the impact sexism has upon a relationship. Sexism hurts everyone, not just women. It makes all of us unhappy.
If you are a woman of color, a lesbian or transgendered women, you have doubled and even tripled the conflicting social role and expectations to endure. Which do you prioritize – your gender, your ethnicity, or your sexuality? Your alliances are pulled; you have to be ten times more of everything for basic recognition. And social demands of your very being, your body, and your spirit are assaulted. Many people of color experience a feeling of alienation from society. They experience a feeling of trying to belong to conflicting worlds, but never really belonging in one or the other. This experience is more noticeable, the further away from the idealized image of the white, well-to-do, independent male you are, or how far away you are from the idealized socially defined role of female.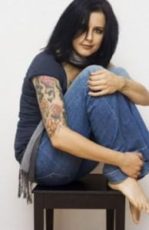 Women's Identity Development
The far-reaching consequences of systemic sexism have a huge impact on women's overall development. Often times we experience social consequences that are subtle (or not so subtle) and confusing. We don't typically understand why we are not as well received in business, are expected to mother our male counterparts, accept being ignored, shut up, and shut out. Strong assertiveness is met with hostility, fear and intimidation or aggression. Women who are aggressive about business are considered crazy, bitchy, and pushy, not nice to work with; while men who are aggressive are go-getters, going places, and leaders. Our careers are deemed less worthy, we are expected to settle for less, and female dominated careers are economically valued less. This reality is reflected in the limited amount of pay we are able to earn in the female dominated fields.
The impact of sexism reaches into the very depths of our souls at every level. We have come to expect the constant invalidation of our very existence as normal. Trying to cross the invisible walls has consequences that are often confusing and hurtful. And there are a lot of forces that oppose us when we attempt to "break the mold." We receive these consequences from all genders. The enforcement of our role comes from everywhere, not just the men in our lives. The use of male power, rape, the threat of assault, and violence against women are the most powerful tools of gender reinforcement that society uses to help keep us down. Think about how many times women are taught to be afraid of the dark, be afraid of the lurking stranger, be afraid of the man walking down the street…. I know I am always aware of the men around me. We are warned to be constantly vigilant for our safety. This experience of constant fear is not shared by men. They do not live in constant fear of the stranger who is hiding in the shadows waiting for the opportunity to rape them. It is a foreign experience for them. Do you fear the lurking stranger? In reality, girls and women have more to fear from their own boyfriends, husbands, fathers, uncles, brothers, lovers and male friends. Crimes against women are usually committed by a friend, neighbor of family member! Its not so much a case of the butler did it, but the boyfriend or husband – your most intimate partner. This is also true for lesbians. Your intimate partner may be the one to fear more than anyone else.
Women and Health
Did you know that even our healthcare is completely impaired by sexism? Women's issues are viewed as chronic complainers. We utilize the healthcare system far more than men, but our concerns and symptoms are taken far less seriously, even when the reality of our complaints involve more serious problems.
Women's bodies are more complex and we require more healthcare overall, yet our concerns are not taken as seriously. What is normal in medical terms and scientific research is the male physiology and anatomy. When a doctor goes to medical school, he/she studies disease processes in men's' bodies, yet most diseases impact women's' bodies very differently than men's'. The only time doctors learn about women's physiology is when they are studying about female reproductive processes. Yet a woman's anatomy and physiology is very different than a man's. Her entire system of hormones is completely influenced by female hormones, which influence all aspects of a woman's body function. This is a generalization of course, but the vast majority of doctors are not well trained in the multitude of differences that exist between men and women's bodies, and the difference in how diseases impact men and women's bodies. The different hormones in our bodies cause tremendous differences in our healthcare needs and medical problems, yet when your doctor looks at you, these basic differences are not taken into account. The reality of this has huge consequences for women.
An example of this is seen in the general care of women's hearts. If I were to ask you, what are the symptoms of a heart attack in women, what would you say? Perhaps you would say, "crushing chest pain, pain down my left arm, shortness of breath, sweating, and a sense of doom," right? These are well-known symptoms of your heart in trouble. But guess what – these are NOT the symptoms women typically experience. These are what men experience! Yet women are just as likely to have heart disease and require care for their hearts. The closer you get to menopause, the higher risk your heart becomes as your natural production of estrogen declines. Estrogen is a major protector of your heart. In fact, heart disease is THE NUMBER ONE KILLER OF WOMEN OVER 40! More women die of heart disease than women die of breast cancer. Yet, women have been excluded from every major study of heart disease prevention, diagnosis and treatment with just a few exceptions (Dr. Elizabeth Lee Vliet, 2001).
So what do we experience? Women experience "silent angina" that may feel like heartburn, a tightness or heaviness in your chest; women often mistake a heart attack as indigestion. Women will have some shortness of breath, but not nearly to the extent that men do. It is also common to have pain behind your heart in your back, but it won't feel crushing and will not radiate down your left arm and up the side of your neck.
In addition, if you go to the emergency room and complain of chest pains, beware; the doctor may not evaluate your heart. The doctor may say you have anxiety, too much stress or are experiencing a panic attack – the most common misdiagnoses of heart attacks in women. As a result, more women die of their first heart attack than men because a man who presents the exact same symptoms will be kept in the hospital overnight and be monitored for cardiac problems. And, to make matters worse, if the doctors do discover you are having a cardiac problem, you are far less likely to be treated aggressively with medication and diet recommendations than your male counterparts. (Dr. Elizabeth Lee Vliet, 2001). How is that for scary? Does this mean that doctors like men better? No! Of course not. Doctors sincerely want to help you. But this is a classic example of the serious impact of sexist practices and lack of applied knowledge in the healthcare system. If your doctor wasn't taught about it, how can the doctor treat you right?
Even understanding your hormones is asking too much of our current medical establishment. Female hormones impact your heart, brain chemistry, blood pressure regulation, moods, motivation, sex drive, blood sugar, etc. They impact every part of your body. Yet doctors do not consider the necessity to care for your hormones a priority. They are not trained to properly manage them when something goes wrong. Many women suffer as a result for most of their lives with hormone imbalances that impact their entire body systems. Hormone imbalances can cause problems with your blood sugar, blood pressure, heart, digestive system, moods, brain chemistry, etc. Warning signs of a hormone imbalance are typically not even treated, or if they are, they are treated by creating further imbalance of your hormones.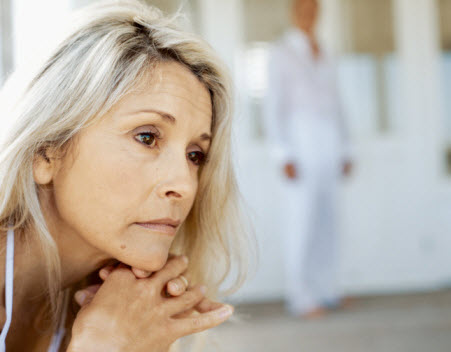 For example, PMS, perimenopausal symptoms, changes in your period, depression, heart palpitations or flutters, weight gain, problems with blood sugar, male growth patterns (facial hair, chest hair, line of hair down your stomach to pubis), short-term memory problems, trouble recalling words are all signs that something hormonal may be happening. Your doctor is more likely to treat hormone imbalance problems with birth control pills, which worsen hormonal problems (and have serious health consequences for women that are minimized by doctors), or with surgery – which never addresses the hormonal imbalance and can severely worsen the hormonal imbalances. And when you express changes as a result of the medications or surgery, the doctor will tell you it isn't the medication or surgery – when in fact it really is. (Dr. Elizabeth Lee Vliet, 2001)
Did you know that there is not one doctor who specializes in regulating women's hormones? Your gynecologist specializes in anatomical problems, not chemical ones. An endocrinologist, who is responsible for our body's hormones (chemistry), doesn't deal with female hormone problems – they'll refer you to the gynecologist. The mood problems that arise with hormone imbalances will be treated by a psychiatrist. A psychiatrist won't treat your hormone imbalance – they'll just work with the moodiness; the fluctuations that happen in your body because you are female, won't be considered either. Your depression will be treated as though your mind was a male brain. Isn't that crazy? And yet women with hormone imbalances can develop serious chronic health problems, such as heart disease, diabetes, chronic fatigue syndrome, major allergies, serious gynecological problems, and problems with cholesterol and high blood pressure. The consequences of this disconnection with women's bodies have serious consequences for our health and lives!
Responding to Your Surroundings
Understanding what is happening around you can help you make more informed choices, which will, in turn, better enable you to overcome the obstacles. Having your general sense of inequity validated by real information has a freeing impact on your psyche. It affords you opportunities and the ability to stop blaming yourself for the confusion. For example, how many times, as a woman, have you wondered why men interrupt you when you are talking? Men and women don't listen to women in the same way as they listen to men. You could say the exact same thing as a man, word for word, and both men and women are more likely to take what a man says more seriously than if a woman says it. This varies with race and culture.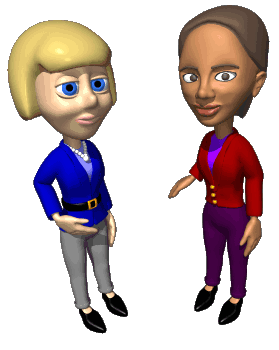 LA Therapy Network Can Help You
LA Therapy Network has therapists who are specially trained in understanding the impact of systemic sexism that impacts women's daily lives. As feminist therapists, we can help illuminate these issues that are coming up in your life. We can point you in the right direction if you are having problems with your hormones, menopause or other female body problems. We are not doctors, but we have a good understanding on how your hormones can cause problems in your body and in your spirit, thus if you need someone who can help treat these problems, we can refer you. We can help you learn more about how to protect your health and find the right doctors who will team up with you to do the same, or help you look at ways to communicate these concerns with your current healthcare providers. In addition, you can have the opportunity of relating to someone who will not use the same oppressive expectations of you, providing you with a different experience that will enable you to become more open and aware of your own potentials and the creative forces within you. Both men and women benefit tremendously from these insights.