We work with gay, lesbian, bisexual, transgender, intersexed, gender variant, queer identified communities, and people who are exploring their sexual and/or gender identity. Our team is made up of women with various identities and experiences in addition to having extensive experience in working within the LGBTQI community! Coming out issues, coping with discrimination, blended and alternative families, coping with hate crimes..
LA Therapy Network therapists have experience working with the lesbian, gay, bisexual and transgender community. Some of us have worked with this community throughout our entire careers, and it has been our passion to help LGBT, HIV impacted and questioning youth and adults. A lot of us have primarily worked with youth and adults who have had many difficult emotional, psychological and mental health problems, many of which you could never believe. In our experience, we've seen it all! Well, okay, not everything, but down right close to it! LATN is passionate about working with the LGBT community and we have a lot of knowledge and resources at our disposal. We are able to help with transitioning processes and all issues relevant to the LGBT community.
Because of our collaboratively extensive background in this area, many of the therapists at LATN are used as resources when teaching colleagues how to work more effectively with sexual/gender minority communities. We have trained police officers, probation officers, social workers, students, hospital workers, shelter and group home staff, parents, etc. about the community as a whole and the specific needs of each subgroup. By the way, for those transgendered folks reading this, yes we do specialize in working with transgendered and intersexed people. We don't just throw in the "T". A lot of us have served on the Los Angeles County Transgender Task Force, producing outreach materials for Transgendered Youth who are high risk or living on the streets. We have done a lot of work with transgendered youth and adults and have helped many folks through various stages of their transitioning process. This is an area that we have a lot of experience with. We've helped hundreds of folks explore their gender identity, sexuality, and related concerns, and have access to many resources in this area.


TransWoman Support Group

Therapy group for transgendered women (male-to-female) who are in the transitioning process and need a place to talk about it! Great for transwomen who are wanting to make connections and find a safe supportive place to share, connect and deal with issues you many be dealing with in life.
Because there are so many areas that impact the gay, lesbian, bisexual and transgender community, it is difficult to talk about everything on a webpage. What LATN wants all of our "queer" clients to know is that in coming to see one of our therapists, they are coming to a safe space where they will be understood and working with people who "gets it."

LGBTQI Couples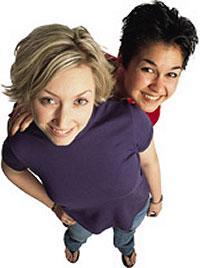 We also offer couples therapy for queer clients. We use a feminist therapy perspective in working with all of our clients, FYI so we like to focus on egalitarianism in relationships. We follow the model that was established and used by the therapists at the Couple's Institute. It is a developmental approach applied to couples therapy. To learn more about this approach, check out this article that is provided to all of our couples. It will give you a good idea of what couples counseling with us would be like. We can get through affairs, disrespect, fighting, alternative family lifestyles of all types. For partners whose spouse is struggling with sexual or gender identity issues, we can help you and your partner talk through these issues. It may mean a lot of changes to your relationship, but there is a lot of hope and growth that will come out of going through this experience.
For women who are involved with a person of any gender who is struggling with a gender issue (cross-dressing, transgender, intersexed, transsexual, not sure…) LATN has a support group just for you! It is a specialized support group; a place where you get to be where you are. You can get information, express your feelings, learn about how other women are handling these same issues with their partners,…. It is a place where YOU get to have support. This is very important because you have to deal with a lot as your partner/spouse/boyfriend or girlfriend struggles with these issues.

Significant Others Support Group (SOS)

Support group for women who have a partner, spouse, boyfriend, girlfriend, or significant other who is struggling with ANY gender identity issues, such as cross-dressing, transgender, transsexual, intersexed…

For Parents of LGBT Youth

For parents of children who are gay, lesbian, bisexual, transgender or questioning – or if you are questioning, we have worked with families around sexual and gender identity issues for over 20 years. We can help! Be aware right up front, our therapists won't attempt to change your child's sexual or gender identity. Your kid isn't sick, you are not bad parents, it isn't your fault, and no one is crazy for being a member of a sexual minority group. We can help deal with crises related to a youth's sexual and/or gender exploration/identity, but our therapists will NOT try to make them into someone more socially acceptable. Many of us have a lot of families who have struggled with issues concerning spirituality, a child's identity, coping with an HIV infected child, educating youth about HIV prevention, abuse and sexual or gender identity, hate crimes and issues concerning runaway or throwaway youth. Contact us – WE CAN HELP! We will provide your family with a supportive environment to explore the impact of a child's sexuality or gender identity upon the family, friends, school, the future, etc. etc. etc. We understand and know that there are many things to think about when discovering your child's sexuality or gender preference. Let us help you through the process to make things easier! And please, keep reading.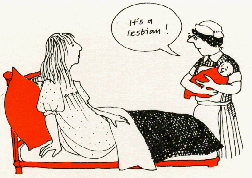 Our goal in working with families is to keep families together. There is nothing more important than keeping a family strong and together, and there is nothing sadder than a family who throws out their gay, lesbian or transgendered child. It is always an honor when a family comes to work with issues around the sexuality and gender of their child. We have a ton to offer you!
Even if the sexuality or gender identity of your child isn't the main issue you would like to come to therapy for, because we have extensive experience in this area, we can offer a supportive environment where your concerns are understood and respected. We won't over-focus or under-focus on your child's identity. A gay child is a whole person, not just a gay person.
Without a good family system, gay, lesbian, bisexual and transgendered youth's lives can be terribly impacted. LGBT youth can be targets of hate crimes, discrimination, social isolation, fear, religious persecution, political agendas, harassment at school, on the job, etc. Many LGBT youth have problems with drugs, alcohol, premature introduction to sexuality, don't learn to build healthy relationships, may attempt suicide or get involved in survival sex if they don't have a supportive family. In addition, LGBT youth are at high risk of being sexually exploited by older adults or engage in violent relationships with peers. Predators sense gay children's vulnerability and exploit this. A supportive family can help a LGBT teen to navigate their identity in a positive way, so that they will grow up leading a normal, healthy, and productive adult lives.
Did You Know… Facts About LGBT Youth
It is illegal for all schools in California to discriminate against a child for their sexual identity or gender identity. Schools are required to protect sexual minority children.
Transgendered youth are allowed to cross-dress at school legally and cannot be told to change their appearance solely because the school doesn't want the child to cross-dress.
It is also illegal for teachers and other school personnel to refer to a transgendered child by their birth sex and name if a child lives as the opposite gender. It causes a significant safety issue for transgendered children and promotes harassment.
Gay, lesbian, bisexual and transgendered teens are 3 times more likely to attempt suicide than other teens.
30% of all completed teen suicides are committed by gay youth.
Transgendered teens are 3 times more likely to attempt suicide than gay youth.
More than 50% of all transgendered teens have attempted suicide.
The largest population of homeless youth, 42%, are gay, lesbian, bisexual or transgendered.
Sexual minority youth experience constant harassment at school, and teachers fail to respond 97% of the time.
97% of all public high school students hear homophobic comments from their peers regularly, 53% report that they hear homophobic comments from their school staff.
80% of all sexual minority youth report that they experience severe isolation from peers.
22% have reported that they have cut classes and skipped school because they felt unsafe and threatened by peers at school.
Less than 20% of all school guidance counselors have received any training on serving sexual minority youth. Two thirds of them harbor negative feelings towards sexual minority youth.
25% of all gay and lesbian adults have reported experiencing family violence as a result of their sexual orientation.
Sexual minority youth are more likely to drop out of high school than any other youth group.
Homosexuals and women are the most frequent victims of hate crimes in the US. Many people do not consider violence against women hate crimes, despite that a huge number of crimes against women are directly related to their gender.
19% of gay/lesbian youth reported suffering physical attacks because of their sexual orientation.
1 in 5 men were infected with HIV during their adolescence.
70-85% of all gay/lesbian youth use alcohol, 44-56% use other drugs. Many reported being weekly users.
Approximately 3% of the general population has significant feelings of discomfort about their gender, cross-dress, or are transsexuals. This means that 3 out of every 100 youth experience conflicts about their gender.
Gender-questioning youth are at a higher risk for unsafe sex and exposure to sexually transmitted diseases.
Queer Identities – Are you confused? Here is what it all means.