Self-esteem and self-confidence are critical elements to living happier more successful lives. Self-esteem is what helps shape our ambition, goals, decisions and choices – the very things that drive us. It is definitely a topic that many people have a difficulty with. LA Therapy Network helps address these issues and provides ways to help understand and cope.
Self-esteem is the way that people think and feel about themselves. Self-confidence is one's perception of how well they do things that are important to them. The combination enables you to take risks, reach out to other people and be able to pursue your dreams and goals. Failures are seen as learning opportunities, not something inherently wrong with oneself. People with higher self-esteem are better able to learn and grow from mistakes, thus are better positioned to achieve their hopes and dreams. They can be more effective in school, work/careers, and interpersonal relationships.
Children who have higher self-esteem have an easier time handling conflicts, resisting negative peer pressure, feel more accomplished and interested in their school activities, and find it easier to make friends. They laugh and smile more and have a generally optimistic view of the world and their life. They develop resilience which helps them throughout their lives and approach life challenges more effectively.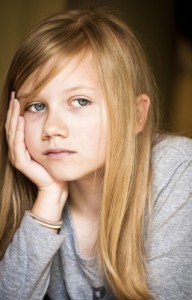 Children with low self-esteem have a difficult time dealing with problems. They are overly self-critical, and can become passive, withdrawn, depressed, bitter and angry. They may hesitate to try new things, may speak negatively about themselves, are easily frustrated, and often see temporary problems as permanent conditions. They are pessimistic about themselves and their life. An attitude that is ineffective when confronted with life challenges.
Women often struggle with a lot of self-esteem issues. This isn't to say that men don't. They do! But there are some key differences that the differences in the way we raise boys vs girls, and the impact this has on girl's development that impair their self-esteem and self-confidence. One is the different expectations placed upon girls and boys. Girls are taught to help clean, be nice and pick up after others, and aren't expected to be as effective in math and sciences. They are often not afforded the same level of instruction and support that boys are, and they are not encouraged in tasks that require mastery in the same ways as boys. For example, one person described how her brother was supported more by her father in school and socially than the girls. The mother worked more so the brother was better equipped to handle life than the girls of the family. Most parents don't see how the division of males caring more for males and females being expected to care more for the females can often undermine girls' development. Women often assume a greater responsibility for daily chores and tasks of child rearing, cleaning, chores, running errands, etc. It leaves them with less time to play with the girls, support them in their homework and often women were not raised this way themselves, so don't impart upon girls opportunities for the development of self-esteem and self-confidence to develop.
The old adage, "boys will be boys," has huge ramifications for girls and women! Boys behaviors are often excused and ignored, while the same behaviors in girls are disciplined and shamed. For example, if a little boy breaks something because he is playing rowdy and is rough housing, many parents will call out his name, then clean up the mess. A little girl will be reprimanded more and expected to help clean it up. Boys are encouraged to experiment more in the world. They often have more opportunities with team sports, cub scouts, school activities, etc. to develop skills of mastery. There are less opportunities presented to girls and it is seen as less important to challenge girls in these ways. Thus the development of a girl's self-esteem and self-confidence can suffer.
Workplace differences and differences in women's career roles, gender role expectations and values of what is traditionally viewed as masculine vs. feminine have huge implications for the development of a woman's self-esteem. It is well known that traditionally male jobs pay significantly higher wages than traditionally female jobs. Women hired into traditionally male jobs are treated poorly, are expected to tolerate sexist attitude and behaviors of employees and supervisors, and will be paid approximately 1/3 less than their male counterparts while having to perform at a higher standard. Men's poor performance is often overlooked, especially if they are well liked, but women's performance will typically be closely scrutinized and criticized.
On the flip side, men who go into traditionally female job roles, such as nursing, social work or mental health will be offered significantly higher rates of pay and aren't expected to have higher work performance. Women in traditionally male jobs are resented and harassed; whereas men who go into traditionally female jobs are valued, supported and rewarded more. The financial compensation rate difference is a concrete example of this.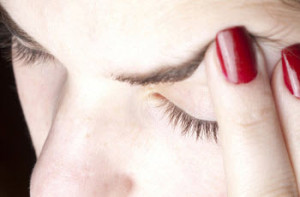 Roles that are seen as female vs male are valued far less. Being emotional, relationally focused and non-linear thinking is viewed as immature, undesirable, weak, irrational and inefficient. Being independent, driven and logical are over-valued disproportionally. Yet the devaluation of the feminine aspects of life removes our sense of creativity, spontaneity and deeper satisfaction and enjoyment of life. Thus women are in a catch 22 and their deeper sense of self-esteem and self-confidence are more difficult to sustain. It's no mistake that women tend to struggle with "the blues," depression and anxiety far more often than men.
Self-esteem, self-confidence and the skills that build these can be learned. There are many ways one can learn to be more socially effective, view oneself with a non-critical eye, and learn to take pride in their own accomplishments and being. LA Therapy Network can help! The majority of clients who seek therapy struggle with these common issues! In addition, they often are looking for ways to improve their quality of life, to grow personally and develop more satisfaction in their lives and relationships in general. Often, just the simple act of having a person to talk to who listens, respects and understands you can give you a significant boost in life! But deeper issues that impact self-esteem and self-confidence may require more professional assistance.