Every couple and family have their share of problems, but sometimes it helps to have a professional when impasses occur or alliances in families form that exclude or hurt other family members. We work with all types of couples and families, children and teens, and family or relationship issues. We have therapists on staff who have specialty training in working with children and their parents, alternative families (gay, lesbian, bisexual, blended families, single parent households, transgender/gender variant families, etc), teens.
All of the therapists here have been trained in couples therapies from different approaches, and we all have studied couples and family treatment from a developmental perspective. There are many theories and strategies that we can utilize to help you. Our understanding of diversity is unique to our experience. We work with a lot of people of color, mixed race couples, diverse families, and alternative families. We are skilled in helping people navigate the impact their childhoods may have on their relationships and how we repeat old family dynamics that were hurtful over and over in our relationships. We help you rethink your current perspectives and grow into a more successful team.
Sometimes relationships are at an ending point. Couples therapy is often seen as the last resort. Its more helpful if you enter into couples therapy before you get to the crisis point. Skills can be strengthened and practiced better when you are not in crisis. However, most of us wait until we are at a breaking point. There are many reasons why relationships come to their ending. Sometimes we have outgrown each other and the relationship needs to come to a completion. Other times the relationship is at a significant growth stage and supporting the couple/family through the growth to a more rewarding state will be the goal. We do believe in supporting a couple/family in the idea of staying together, but there are relationships that have run their course and just need support through their ending.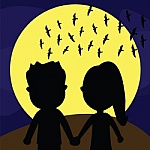 We have a unique opportunity at LA Therapy Network because we are a group of private therapists working together. We are all experienced and "over trained." We want to be some of the best clinicians you can come to. So, working in collaboration can open up other ways of working with a couple or family. Sometimes we will see the individuals of a couple or family separately in individual therapy and the couple or family with a different therapist within the practice. This works well in many cases because we can share insights and perspectives with one another. In addition, we all have varied training and backgrounds. This enhances anyone's experiences in therapy. At times we have individuals of a couple of family working with different clinicians and we will bring the members with the clinicians together to have a group session. This approach can be invaluable to therapy! Being a group of creative and talented therapists enables you to have a stronger experience and better chance at helping your relationships in the immediate and long run!
We even have an addictions specialist on the team along with several trauma specialists. In addition, we have therapists who are highly experienced working with young children and adolescents. There are unique issues that need to be considered and addressed with working with children. There are different therapies that are appropriate for children of different ages. Some of our therapists are specially trained in the treatment of children and their families. Some of us are more focused on teens. We have a nice mix here, which will help families who need additional help and support. All of us work extensively with childhood abuse and sexual trauma issues, as well as substance abuse and other issues that commonly impact families. We all have experience working with couples who are dealing with the aftermath of an affair, and much more. This supports couples and families dealing with a wide variety of issues. Call us and see if we can help.