Children and teens struggle with more challenges today than ever before. If you are a teen, or are the parent/guardian of a teen you are well aware of the unique challenges to teen life. As children develop into teens, life almost overnight becomes so much more complicated!


What are teens dealing with?
– Pressures academically, socially, and technologically. We live in such a fast paced world!
– Technology is a new factor in society that brings even more fast-paced pressures; and this affects.
– Learning disabilities. As they have been incorporated into the traditional classroom, technology just complicates functioning for teens that already have difficulties with reading and math.
– Risks of unwanted pregnancies, STDs, substance abuse and accidents.
– Violence/ Abuse/ Bullying in the schools, the streets, at home and in dating.
– Teen suicide and homicide are more common than ever before.
– Being an ADULT! It's around the corner and teens have to find ways to be successful and anticipate how they will fit into the world.
– The Economy… this affects teens more than we realize…
– Resources are just not available to help develop independence and a sense of security – after school programs, sports, clubs, music, dance, social gatherings that enable to be a part of something, jobs, counseling services – are cut.
– Relationships with adults/ teachers, counselors, coaches, mentors, are less frequent.
– Parents are having to work more to support the family and are not around, or aren't working which is even more stressful; the teen can see it no matter how well parents try to hide it (or don't). Teens are smart and get it.

Teens are left with a lot of free time sitting with their fears, uncertainty, and hopelessness… a recipe for disaster! Where will they be in 5 years if adults can't handle life today?

Teen Life and Development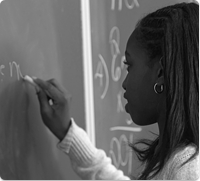 Life changes rapidly in a teenager's life. They are establishing new identities as they enter high school, trying to make new friends, trying to fit in, striving for popularity in some way, just wanting acceptance– badly. Beyond their 7 periods in the classroom Teens are also learning about academic stress management, dating (the good, the bad and the ugly), exploring their own sexuality, and experience emotions in a whole new way (hormones!!!!) And in adolescence, their focus of attention, what is important is no longer good ol' mom and dad, but their lives now revolve around their friends, nobody understands them like their friends… although sometimes even they don't understand; it can feel that no one in the world really understands them. Teens are beginning to use abstract thinking to understand life and they re-evaluate everything about their lives, relationships, beliefs, values, limits, their minds, the future. For adults looking in, this is amazing and re-warding, but frustrating! You can have more engaging conversations about almost anything but the teen is also learning to really challenge "authority". This is all normal and healthy for the adolescent. Adults can be okay, even acceptable, but still nerdy, controlling and in their way! Hanging out with friends, movies, music, Facebook, Tweeting and parties are much more fun!

Teens with a history of or recent Abuse

Adolescence can be both a fun and a tumultuous time in one's life. This is doubly so for teens who have suffered abuse, neglect, poverty, or other childhood traumas.

Here are some points to keep in mind:
– In adolescence cognitive, emotional, and sexual capacities develop suddenly.
It is during adolescence that traumatic events experienced in childhood will raise their ugly heads again, and teens will struggle with the meaning that past traumas have on their present and future lives. Now, for the first time, they can begin to understand what happened in their past and put it into a larger context. They are able to think about it and begin to understand the impact past traumas will have on their own life and the lives of the people around them. The reality begins to set in, but, at the same time, their ability to manage all of their feelings and new found clarity is still developing.
– Teens do not yet have the coping skills to handle the problems of childhood and those of adolescence.
– WHAT TO LOOK FOR TO ASSESS IF A TEEN NEEDS EXTRA SUPPORT;
– Acting out/ change in behaviors at school or home.
– Depression, fears, long bouts of sadness, isolation, change in eating habits, socializing, and interest in things they love.
– They may begin to develop behaviors to avoid the pain like joining gangs or other violent outlets, cutting/ self harming behaviors, becoming overly sexual, get involved in abusive relationship or doing drugs. They may act out in ways that can have serious, lifelong consequences.

Moral Development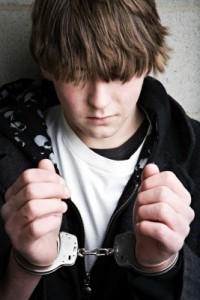 A major part of adolescence and the road to adulthood involves the development of morality.
– They haven't quite learned the connection between actions and consequences, although they insist that they know it.
– Testing limits is important. This is how teens learn to formulate his/her own sense of morality, independent thinking, judgment and values. Being able to survive the risk-taking teen learns to make choices based upon one's values, not merely because it's against the rules, the laws or being told it's wrong.
– Not allowing teens to test their own thinking and testing can impair their development. For example, most adults have experimented with drugs & alcohol and sex as teens and hopefully, they did not have serious negative consequences (STD, pregnancy, OD, arrests, etc). But if every time you attempted to test the limits you got caught or had serious consequences, you would never learn to make choices for moral reasons. If the consequences for testing the world are severe, you learn fear, dependence, and lack the ability to make moral choices, you learn that the natural need to separate has too high a price. The teen learns to react instead of act on his or her own thought process. This is then carried into adulthood!
Moral development during adolescence is one of the most critical aspects of a teen's development, and also one of the least discussed.

Think about this:
What happens to the boy who contracted HIV in High School?
What about the girl who got pregnant?
What about the boy who tried to race his friends in the car and ended up killing three people?
What about the kid who took so many pills that it caused irreversible brain damage?
– These kids all of a sudden grew up real quick, but when you grow up too fast, you miss critical development along the way. If you spend enough time with adults who missed out on their adolescent development, you will see that they have impairments in their adult lives – unless they had strong support systems or good counseling.

Parenting Teens: BALANCE!

Teen parenting can be tough and outright fun and rewarding. The difficulty is striking a balance between setting boundaries and expectations, and lenience. Problems come for the child whose parents were either too strict or too lenient; these teens have even more adulthood consequences than for teens that had a life-changing "mistake," such as pregnancy or getting HIV. For youth whose parents did not balance their parenting, these kids are entering adulthood impaired. There is a rule of thumb that is very true for parents; if you are too lenient or too strict, you will pay the price later in your life.
– Parents who are too strict and controlling.
– Teens don't develop their own independence; they are then crippled and will struggle in adulthood with emotional dependency issues, be unable to protect themselves or handle the skills required in adult life.
– As a parent, you may have to rescue this child repeatedly throughout their adulthood.
– Parents who are too permissive: Teens don't know where the line is, they will struggle with a sense of insecurity, sense of a lack of safety, and little awareness of mutuality.
– They will have an independence that isn't real independence but reactive independence (an independence that is a reaction to strong dependency needs). They will not have a truly confident sense of independence that supports healthy adult development.
– This kid may drain you or only seek you out when they need something from you. If you are uninvolved with your child, look out! When you are older and need support from your child, you may find that your adult child is nowhere to be found. You may be left abandoned and very lonely, with a very superficial relationship with your adult child.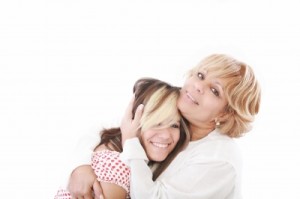 Finding the right balance between setting appropriate limits and boundaries, and being flexible enough to allow a teen to become independent is tricky. But it can be done if you understand what is happening in the teen's development. Teens still need their parents, no matter how much they push them away. They need them to continue to be parents in their lives, not friends or confidants. They need you to be there for them, guide them, discipline and set boundaries appropriately, and continue to offer love and support, no matter what they do AND all the while providing them with the space to experiment with their identity and form important peer relationships.

However, if you ask any teenager, they will tell you, they are going to ask for help and support from their peers more often than their parents, teachers, counselors, or any other adult. This again has to do with a teen's need to become independent and to develop their own relationship with the world. It doesn't mean they don't need you! They need you to ensure their safety and to lend support. And don't expect your teen to be taking care of you during these years – it is their job to be self-centered and even rebellious. Their job is to take from you and push you away, then to blame you when you aren't there when they need you. They will usually come around, but it takes time and more life experience.

Support for Adolescents

When trouble strikes an adolescent, friends and parents are often not enough to help a teen through difficult times. Many teens benefit from having an adult they can turn to who is there only for them, a professional. School counselors may be helpful, but they often tend to focus on behavioral and academic issues only. For many teens they need more help than what a school counselor is able to provide. Also, because they are resistant to any adult who represents authority over them, a school counselor can be seen more a part of the institution than someone who is there to really help them. This is where a therapist is a real help! A therapist who is specifically trained in working with adolescents can make a huge difference in helping a troubled teen. The therapist can be a supportive adult figure without being seen as another authority figure. The relationship that a teen develops with the therapist is unique. It is focused on the teen, but also more egalitarian while maintaining clear adult-teen boundaries that help keep things safe for the teen. Once a teen has tested the boundaries of therapy, they usually find that therapy is really helpful to them if they form a good bond with a therapist. We have several therapists here at LA Therapy Network who specialize in the issues related specifically to child and adolescent issues. Contact us now! We CAN help!