Contact Los Angeles Therapy Network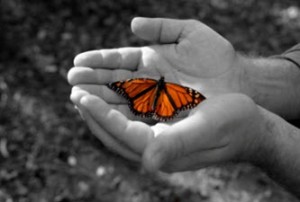 Los Angeles Therapy Network (or LA Therapy Network or LATN) and the subgroup, the LA Trauma Therapy Specialists (LATTS) was founded by Cynthia A. Henrie, MFT, BCETS (Board Certified Expert in Traumatic Stress) in November 2009. LATN and LATTS were created because Ms. Henrie felt that the overall mental health services to people in Los Angeles were inadequate, especially for trauma survivors. By joining several private practice therapists together in a strongly linked collaboration, she, along with the other therapists could provide higher quality services to the clients who seek therapy services. Contact us so we can provide more information on how we can assist you.
The different therapists who are in the collaboration are specialists in their areas. All have strong backgrounds in serving trauma survivors – people who have been traumatized by childhood abuse, violent crimes, natural disasters, etc. Each therapist who joins the network must pass a rigorous interview process, demonstrate a commitment to client services and show a willingness to see a case through from start to finish. All of the LATN therapists make a commitment to remain with the group until they retire, unless unforeseen circumstances prevent this. They must have a minimum of five years experience serving difficult trauma cases and demonstrate a superior level of clinical knowledge and expertise to be considered for the group.
All therapists are strongly committed to constantly improving their personal knowledge of the best treatments for their client's issues and seek out on-going trainings to stay up to date with the latest treatment strategies. When you seek psychotherapy services from a therapist at LATN or LATTS, you are getting more than just the therapist you've selected. You are getting an entire team of therapists because all of the clinicians participate in regular group case consultations and collaborate together on cases. This keeps the therapists clinically fresh and motivated. Therapists who do not do this often become burned out, isolated and less effective.
LATN are NOT the same as a clinic. Clinics have one location and they typically hire therapy interns who are just learning to become clinicians. They are there for a limited amount of time and must do therapy the way the agency prescribes. Interns typically will only work on any given case for a maximum of 6 months and will leave an agency within a couple of years at the most! This means you may find yourself starting out with one therapist and getting a new one within a few months! They are only allowed to use certain interventions that are allotted by your covered insurance or mental health contracts. Because the therapists at LATN are all in private practice, they are highly skilled and come from a wide variety of backgrounds, your services are all individually tailored to help YOU. Clinics typically are limited and often are less effective. The old adage, "you get what you pay for," is very real in this case. If you seek services from clinics there are many limitations that come along with this. LATN is different! The therapists challenge one another to think outside of the box, be creative and offer support that will really make a difference for you.  Contact us now to find out how we can help you!