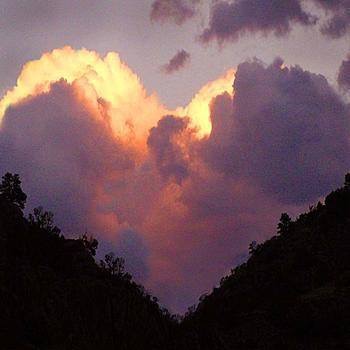 What We Can Offer You
As a team of therapists with diverse specialties, we pride ourselves in being a solid and nurturing resource for those trying to recover and/or process the many facets of their emotional lives. We strive to provide a home away from home, a safe emotional shelter, a family-like environment, and someone to talk to when ..you need more than a friend…
Feminist Therapy, Trauma Specialists, Expertise to Help You Through – We are different!
Coming to LA Therapy Network gives you options. We are a group of private practice psychotherapists who seek to give you the best in therapy services. You can scroll through thousands of ads for therapists, but coming to our group gives you options to select from several different therapists who each have their own specialties to help you. Come see why we are different… and the best!
Group Practice vs. Individual Therapy – Why see someone in a group practice vs. individual? Looking for a new therapist can be overwhelming and a little intimidating. Everyone seems to say the same thing, but at the same time, they each have something very different to offer. How can you decide who is right for you? We have a solution to that problem. We are a small group of therapists and each has different approaches. You can meet with just one or several of the therapists here and select who you feel is the best fit for you. It saves you time, money and a lot of headaches. You are the boss, you decide.
Collaboration of Service – Coming to a group practice gives you options! For example, let's say we are working together in individual therapy and we realize that doing couples therapy or family work would be helpful as well. Instead of having to go searching for another therapist, we have that here! You and your partner or family can meet with someone in the team. This gives you a sense of comfort knowing they will already have some ideas about who you are and what you need. In addition, it enables better professional collaboration because we all work closely together. This is ideal! The fact is, even if therapists know each other, they don't talk a lot with each other. Collaboration is important when helping a family or couple. Too much separation leads to breaks in treatment. Instead of getting the help you need, you end up with too many cooks in the kitchen. You'll get mixed messages and a confusion of ideas. It is much better to have regular collaboration between professionals. The end result of which is a better outcome for you and the people you love.
Shared Clinical Knowledge – As the founder and director of LATN, I make sure that our clinical team meets regularly to discuss cases, share treatment knowledge and cross train each other so we are consistent and the most helpful to our clients. We all collaborate together frequently so the services are always cutting edge and fresh. We energize one another through an ongoing exchange of ideas – which gives you better clinicians who are excited and inspired all the time! I require all of the clinicians here to engage in regular, ongoing outside trainings and we each come back and share new knowledge with one another. In addition, all the clinicians here have varied training and backgrounds. Thus, we all have very different perspectives to bring to the group. This again lends itself to an inspired and creative experience of sharing clinical knowledge. We always have something new to learn from each other and then bring back to you – our client.
Specialized Training and Expertise – All of the clinicians here are specialty trained in at least one form of specialized treatment. Some are trained in Sandplay Therapy, others in Art Therapy, Eye Movement Desensitization and Reprocessing Therapy (EMDR), Hypnosis, etc. We also have specialized training in the treatment of children, adolescents, women's issues, men's issues, treating gay and lesbian, bisexual, transgender, gender variant, queer populations, etc. We all are specialized in the treatment of trauma and PTSD. Some of us are specialty trained in the treatment of dissociative disorders and cult/military abuse and torture. You may not be coming for specialty services, but who better to receive treatment from than people who are highly trained? Because we are highly skilled, we are just better equipped to help people!
Professionalism – I ensure that all the therapists here are professionals. Everyone is required a higher standard of expertise. Every clinician here has a foundation of knowledge and training in the treatment of trauma and related problems. We all have worked with the most difficult cases and have specialized training in this before ever coming together in collaboration. Then we have our own varied interests and approaches on top of this. When you come to LATN you are getting the best!
Experience – All the therapists here have a minimum of 5-10 years of experience. That is a bare minimum. Most of the therapists have over 15-25. I want a group of clinicians who can really make a difference. We don't cut costs by bringing in therapists in training. We are experts and specialists. Experience matters!
Come check us out. See what makes us great for you.
– Los Angeles Therapy Network